UPDATE! THANK YOU TO ALL WHO DONATED TOWARDS THE RELIEF EFFORTS FOR HURRICANE MATTHEW!
***************************************************************
Hands of Hope is partnering with Helping Hands of New Jersey to deliver urgently needed items to Lumberton, NC – and the surrounding areas.  The flooding from Hurricane Matthew has devastated the area of Lumberton.  Lives, homes and businesses have been lost.  Relief is urgently needed!
RCP Management Company will be accepting donations at our corporate headquarters located at 10 Centre Drive Monroe, NJ.  
Greg and his team will be returning to North Carolina and the community is in need of the following items:
Baby Items – Diapers, Wipes, Formula, Food, Pacifiers, Small Toys
Women's Hygiene Products
Adult Diapers
Bleach
First Aid Kits
Band Aids
Toothpaste
Toothbrush
Soap
Shampoo
Washcloths
Small Toys
Crayons/Coloring Books
Please drop off any items you are able to collect/donate in the large boxes in the RCP Corporate Office Lobby for pick up THIS FRIDAY, OCTOBER 21 at 3:00 PM so they can be delivered to Greg for his next trip this weekend.
Thank you all for your generosity!!!
Check out the Helping Hands of New Jersey's website / facebook page for pictures and needs of the people in the damaged areas of North Carolina.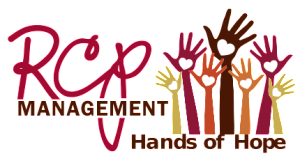 ###